A common predicament
In the normal ebbs and flows of sales activity throughout the year, it can feel sometimes like you're relying solely on customers or seasonality to dictate how you drive and scale your business.
And that's a scary prospect. Small business lead generation has always been about filling up your lead pipeline and creating a steady stream of business throughout the year—even when things are predictably slow due to seasonality.
So what have you done? Well, most small service-based businesses will typically secure direct mail partnerships for sending out special offers and discounts to local homeowners. They'll be active on social media. They may experiment with the occasional Google Ad—but chances are, there has come a time where what they thought and hoped would drive business… Didn't.
And that's a feeling I'm sure we can all relate to.
But how can we more predictably drive new business when we can't sponsor/attend in-person events and our marketing budgets have been reduced in favor of overhead expenses?
Tips for Effective Small Business Lead Generation
Lots of small business owners know that when it comes to paid advertising there are a handful of options—more commonly, Google Ads.
01. Some Digital Advertising Channels are Cheaper and More Effective Than Others
However, what most small business owners don't know is that, generally speaking, it's more expensive to advertise on Google than other paid social media marketing channels.
…it's more expensive to advertise on Google Search than other paid social media marketing channels.
This is because that on Google, it's very easy to end up paying large amounts per click for keywords that have a very large search volume nationwide, compared to more detailed and smaller-scale targeting available on social channels.
Instagram Advertising
Instagram can be a fantastic way to get in front of you local audience, at a fraction of the cost of Google Ads. With Facebook's detailed demographic and interest targeting features, you're sure to get your message (and offers) in front of the right people.
LinkedIn Advertising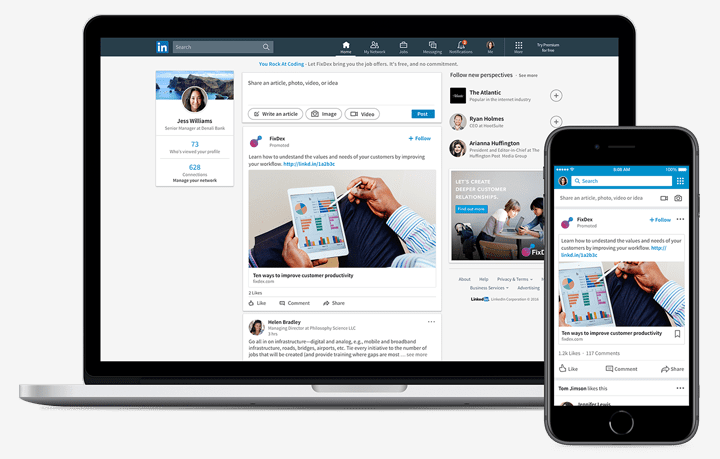 According to Blue Corona:

"For comparison's sake, the cost per click on LinkedIn for online marketing related keywords targeting a particular industry is just 10 percent that of Google AdWords! Pretty amazing, right? For smaller B2B marketers, your budget is going to go MUCH further on LinkedIn than on Google AdWords – that's a fact."
The difference in CPC is related to the way your content and ads get in front of your target audience. With Google, you're going to be primarily bidding on keywords, which can quickly rise in cost depending on how many competitors are also bidding for the same keywords.
With LinkedIn, however, you're paying for visibility in front of audience demographics and job/company-related parameters you choose. Generally speaking, LinkedIn is a fantastic area to promote content if you're a B2B service-based business.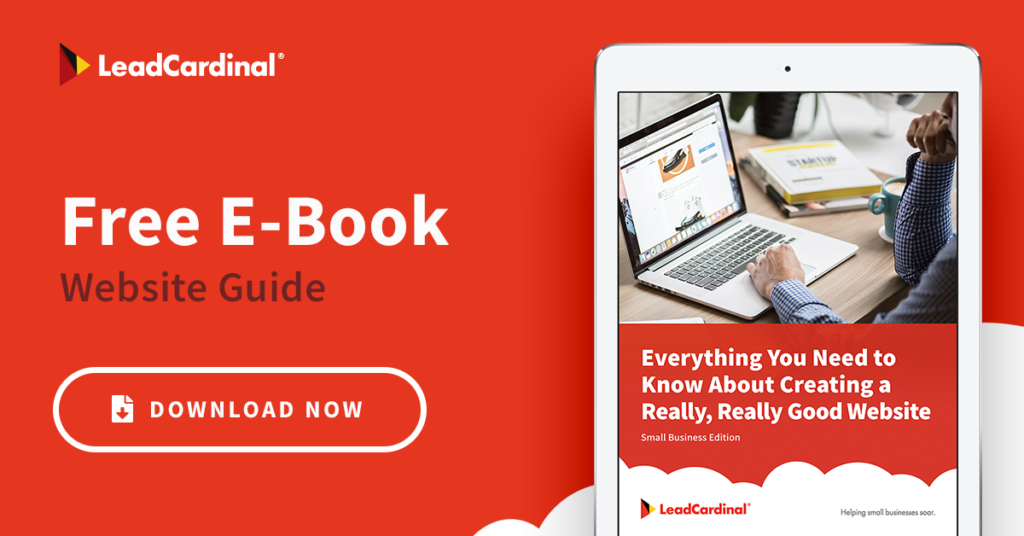 02. Third-Party Directories and Reviews Are Going to Mean a Lot More to Potential Customers Than Testimonials On Your Website
Google over the past few years has fundamentally changed how they display products and services on their search engine.
Where once you used to be able to rank your own web pages to show up for "[company name] reviews and testimonials" we're now seeing lots of 3rd party review sites popping up in the top 10.
And this harkens back to Google's mantra of "what's good for the user is good for search engines."
Simply put, your potential customers are going to take what you say about yourself with a grain of salt and place a lot more weight in the experiences and reviews of others.
Local Business Directories
There are hundreds and thousands of local business directories out there. And many of your customers have already established habits of going their for information about a potential purchase.
Examples of these include:
Google My Business
Local.com
Manta
YellowPages.com
Facebook
Foursquare
Angie's List
Thumbtack
…and many more
The lesson here is two-fold:
Most of these directories offer places for customers to publicly post reviews of your products and services.
Most of these directories offer customers the opportunity to contact you directly, completely bypassing your website.
Customer Review Collection and Automation
As mentioned above, 3rd party reviews are very influential in the psychology of lead generation. While some of the directories above might be more popular to your customers, the habit of collecting reviews from your existing customers should be instilled nonetheless.
This is something that your entire business should be mindful of at every point on the customer journey. From your initial sales call to project wrap-up or product delivery, there should be an opportunity for your customers to leave a public testimonial or review—not only to be published on your website, but on public, 3rd party directories as well.
Here are some tips:
Create a page on your website or an email template that includes links to popular 3rd party review sites
Include a link in the bottom of your email signatures so that every time you email a customer (or potential customer), they see the option
Ensure everyone on your team is aware of this important marketing habit, and contributes to your goal of collecting reviews over time
03. Leading with Value Will Always Take You Further Than Leading With the Sales Pitch
Sure, it's going to make sense that on your website your main offer is a Free Consultation or a Contact Form. But is that all you're offering?
Imagine the following scenarios:
You own a local residential painting business
Get a quote. Contact us today. Write us a check! Ok, maybe that last one is a bit silly but you get the idea. Imagine that you went a step further in developing a valuable resource for your customers and non-customers alike.
Free Paint Color Matching Guide
Download our Room Style Look Book
Contact Us Today and Receive a Free Swatch Book
Can you see how not going right for the sale might eventually help the sale?
What are your lead generation challenges?
Every business has its unique challenges, and we're here to help learn about and help solve yours. If you have some questions for us, feel free to contact us and speak with a small business lead generation expert.