If you're an essential business right now, you've probably been working overtime coming up with creative ways to generate leads and drum up new business.
Getting creative
We've seen tons of examples of this in the restaurant industry, for example, with curbside beer and wine pickup, contactless delivery, and donation pools for service workers. In the world of home maintenance and construction, contractors are offering discounts and assuring customers they're taking every precaution to keep everyone safe and healthy—including mandating gloves and masks be worn, and ensuring every tool is washed each day.
Spreading the word
What we're also seeing is a lot of small business owners suddenly becoming very savvy at previously neglected marketing channels such as Instagram, Google My Business, and even Tik Tok. And that's necessary, right? Businesses are doing everything they can to reach customers and potential customers where they are right now—online.
But in addition to social media, there's one place everyone still goes to find local businesses and service providers when they need something, whether that's a good plumber or a great burger (or both): Google.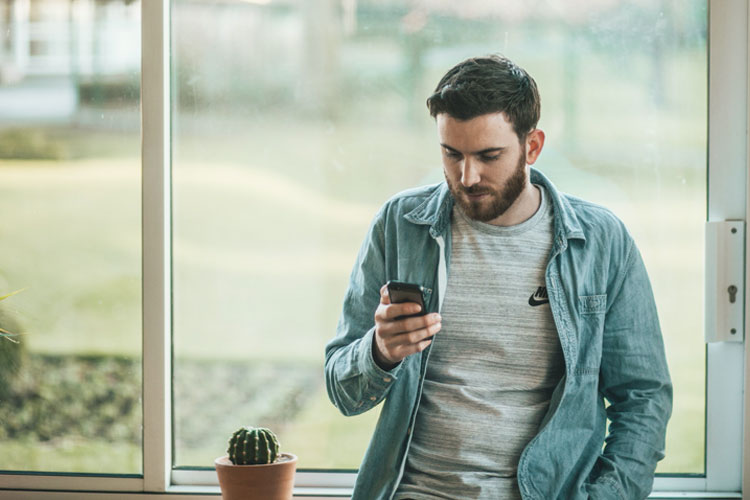 6 Essential Google My Business & Local SEO Tips for Small Business Owners
Claim and verify your Google My Business listing
Take advantage of Services, Products, and Posts
Set service areas by County, not City
Create a customer review email template
Optimize your website for local discoverability
Create a captivating time-based offer
1. Claim and verify your Google My Business listing
Your Google Business listing (and Google Maps pack) is often the very first thing searchers see when looking for local products and services online. If you want to appear (and show up above your competitors) on Google Maps, step 1 is getting your business listed and verified. Here's how:
Follow the instructions and enter your business address and business details. Note: It's important your business be listed with a legitimate, physical address, even if it's a home address (don't worry, you have the option to hide this from public view).
Submit your business for verification. Your listing will not be live until you've verified your business location by asking Google to mail out a verification card containing a numeric code.
2. Take advantage of Services, Products, and Posts
Google's recently added several new Google Business Listing features that give businesses the opportunity to tell potential customers much more about their business beyond simply hours and phone number.
Business owners can now add categorized Service Offerings, Products (if selling online) and publish special offers and posts. We encourage everyone to populate their Google listings fully to ensure search engines understand as much as possible about your business. This will ultimately influence your ability to show up in front of the right people online.
Helpful resources for more detailed information:
3. Set service areas by County, not City
Google recently removed the ability for local businesses to set a radius-based service area. Because of this, many business owners have been painstakingly entering city names in their service area one by one, for fear that missing one could impact their ability to be found.
Well, fear not.
You do have the ability to enter service areas by County, not City. By doing this, you'll ensure your entire service area is being covered and Google has every opportunity to present your local business in front of every customer in your immediate service area.
How to add or edit your service area
4. Create a customer review email template
There are a lot of factors that influence your company's ability to show up at the top of Google Maps results. These include your location in relation to the searcher's, relevance of your service offerings to the search query, and—importantly—how many Google users vouch for your business in the form of Google Reviews.
Reviews can often be the deciding factor, not only for search engines attempting to rank 2 identical Maps listings, but for customers evaluating to very similar local businesses.
And there's only one rule you need to follow when it comes to getting 5-star customer reviews on Google. Ask.
And to do this more effectively and efficiently, we recommend equipping both your sales and service team members with a customer review email template. This template should include the following elements:
A level of personalization (thanking them for their business)
A specific request ("please rate your satisfaction with our service out of 5 stars, and provide a short 1-2 sentence review")
A link to your Google Business page (click here to post your review now)

5. Optimize your website for local discoverability
When it comes to Local SEO for your small business, there are a few things you can do on your website to help nearby customers find you:
Add location information in your website's title tags. For example, "Flooring Contractor in Atlanta, GA | Company Name" or "Nashville's Best Vegan Bakery."
Add LocalBusiness Schema. Ok, this one's a bit more technical, but it can be done! Schema is simply background HTML code you add to your website to help provide more business information to Google, so search engines can understand more about your business (and hopefully rank you more often). Here's a great LocalBusiness Schema generator to get you started.
Add your company name, address, and phone number to your website's contact page and/or footer. NAP (name, address, phone number) is an important local ranking signal!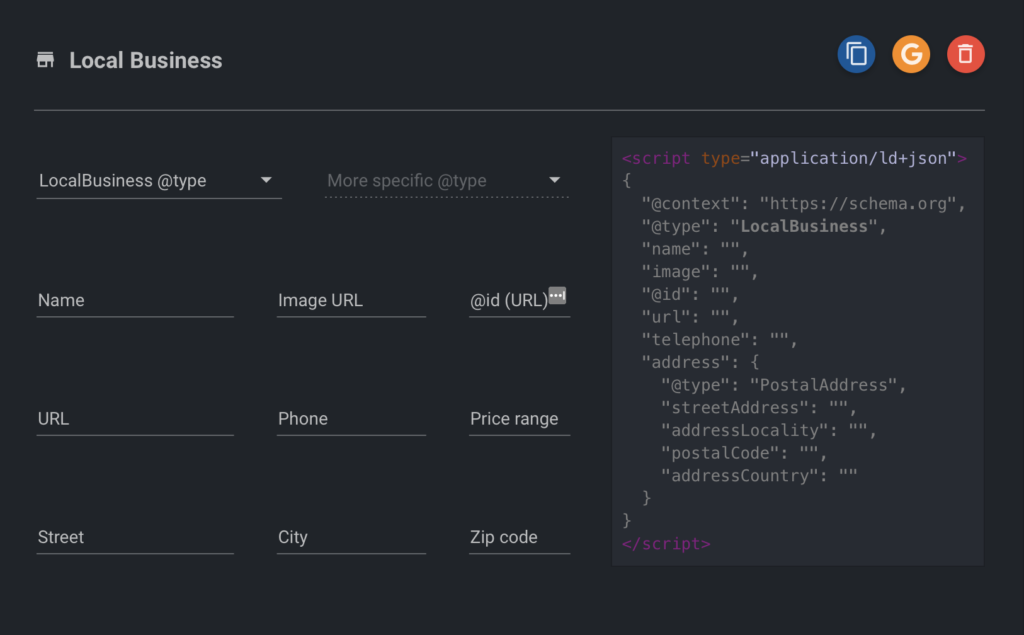 6. Create a captivating time-based offer
You can do a fantastic job optimizing your website content and online presence to get your small business in front of your local customers, but without effective messaging and a compelling call-to-action (CTA), your lead conversion rate is going to suffer.
And one of the best ways to compel customers to take action? Give them an engaging offer! Coupons, freebies, limited-time discounts. Consumers want value and the more you can do to add value, the better the chance you'll land your next customer over your top competitors.
Here are some quick guidelines for creating an effective, captivating offer:
Research what your competitors are doing. Match or beat them!
Make it easy to redeem. Reduce friction to earn more business.
Create expiration dates to drive action. Urgency sells.
Loop in your sales and service staff so everyone is on the same page
Local Visibility
While location certainly does play an important role in how Google ranks local businesses in their search results, as you can see above there's a lot small business owners such as yourself can do to position your company up top.
With a few smart Google Business tweaks, a bit of website optimization, and some great customer reviews and offers, you'll be on top of the pack in no time!