We've all seen "The Ultimate" small business marketing glossaries online. HubSpot, Fundera, and Web.com are all doing a fantastic job compiling lots of super valuable industry terms for small business owners. In this list, however, we've gone ahead and cut out the fat, prioritizing small business digital marketing terms that small business owners might actually find more helpful.
Ready?
Pro Tip: Press "Command + F" on a Mac or "control + F" on a PC to search for something specific. If you'd like to see something added to this list, feel free to drop us a line on Twitter (@LeadCardinal).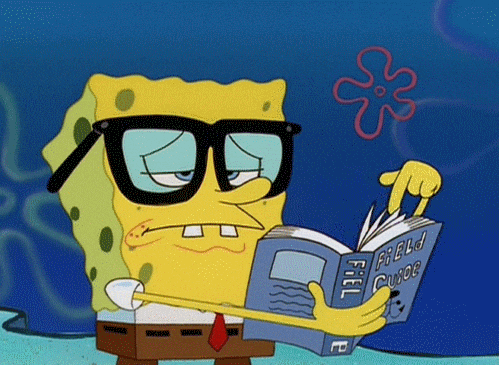 The Ultimate, Ultimate Glossary of Small Business Marketing Terms and Definitions
#
301 Redirect: If you've ever typed in a website without the "www" and the browser automatically adds it in, you've experienced a "301" permanent redirect. This rule automatically directs users to different destination URL while attributing all "search equity"
302 Redirect: From a web user's perspective, a 302 redirect does the exact same thing as a 301 redirect—it automatically routs a user to another URL. However, the key difference here is that it tells search engines this redirect is only temporary and will be updated in the future.
404 Error: A 404 error simply means the page is broken, down, or no longer available. Go to http://google.com/robotsaretakingover to see what we mean. Typically, this means that a 301 redirect has not properly been put in place, which would redirect users to a new location.
500 Error: Houston, we have a problem. A "500 Error" or any error beginning with 5 means there's something wrong with your web server. Typically, these issues are only temporary but you should contact your web hosting provider (GoDaddy, InMotion, BlueHost, etc…) right away to see if there's anything they can do to get you back online.
A
A/B Testing: Also referred to as "split-testing," A/B testing is the discipline in testing two distinct versions of a web page, section of a web page, or ad against one another based on the desired outcome. Typically there's a single, unique
AdWords: Google AdWords, now known simply as Google Ads, is Google's native advertising platform. By signing up for Google Ads, you can quickly and easily get your business promoted on a variety of popular networks, including Google Search, Maps, YouTube, Email, and more.
Ad Group: Also known as an "Ad Set" in Facebook's advertising platform, this term is commonly used when referring to Google Ads. An Ad Group is a cluster of keywords and ads targeting a specific topic, service, or product. For example, if you're a local plumber, you might have an ad group dedicated to "toilet repair," and another targeting "new faucet installation."
Algorithm (Search Engine): Google's search engine ranking order is based on their own series of complex rules, also referred to as their search algorithm. Also known as "ranking factors," Google's algorithm is updated regularly and contains over 200 variables to decide how to organize (or rank) search results.
Analytics: Google or otherwise, Analytics refers to website, email, social media, or other data collected over a period of time designed to allow marketers and small business owners to spot trends, understand what their users are doing online or offline, and empower them to make sales and marketing decisions.
Anchor Text: In SEO, anchor text is referred to as the portion of text on a page (usually one or a few words) that is converted to a hyperlink and, when used properly, can influence search engine rankings. Also, see internal links.
B
Backlink: A backlink is quite simply any 3rd party external website that includes a link back to your website. These can also be considered inbound links and can influence your own website's rankings by signaling to search engines that your site is valuable and established on the web (and in real life).
Black Hat: Any SEO or marketing tactic that is manipulative in nature, and goes against user experience or search engine best practices. For example, hiding keywords in the background of web pages or purchasing followers in bulk.
Blogging: Blogging is a very important strategy in the world of content marketing, and involves publishing original, highly valuable content to your website on a regular basis. Customers love information, and search engines love fresh content and backlinks—a perfect combination for SEO success.
Bounce Rate: Have you ever gone to a website and, say, been presented with a takeover or pop-up ad and closed the window immediately? Accidentally click on the wrong link on Google and hit that back button? If so, you've "bounced," or left a website experience without interacting or visiting subsequent pages.
Branding: Branding is a blanket term used to define all the different components that go into a business's brand. These may include a logo, style guide, business cards, and even more nuanced presentation like attitude, core values, and messaging.
Browser (Web): Your web browser is the program on your computer you use to access the internet. If you're on a Windows computer, you're likely using Internet Explorer or Chrome. If you're on a Mac, you might be using their Safari browser. Other web browsers include Firefox, Microsoft Edge, and Opera.
C
CMS (Content Management System): A content management system is a piece of web software that creates a bridge between your content and your public-facing website, and usually includes a user-friendly interface that allows for upload and modification of your website's content. Popular CMS options include WordPress, Squarespace, and HubSpot, among many others.
Content Marketing: Content marketing can be a great way to build an audience online, and earn some search engine brownie points in the process. Content marketing involves generating unique, high-quality content (blog articles, videos, graphics, etc…) and distributing it via your website, email list, or other marketing channels.
Conversion: Conversions are the name of the game for online marketing. Conversions vary in definition depending on your marketing goals, but common conversion actions include an ad click, phone call, web form submission, content download, and more.
CPC (Cost Per Click): CPC is how much you're being charged per click, typically on a paid ad in Google Ads or other advertising platforms. Unlike PPC (pay per click) which is more of a blanket term, CPC is a specific, measurable metric you'll find in your ad reports.
CRM (Customer Relationship Management) System: Your CRM system is how you communicate with your users and customers. A CRM is usually a piece of software or web app that allows you to consolidate, segment, and communicate with your contacts. Think of a CRM like a web-based Rolodex. Popular CRMs include HubSpot, Infusionsoft by Keap, and Constant Contact (among others).
CRO (Conversion Rate Optimization): Conversion rate optimization, also referred to as A/B testing, is the practice of optimizing your website to increase the number of conversions you receive. Best practice dictates that you only many one change at a time, measuring the difference in conversion rate after a period of time. VWO and Google Optimize are great platforms for systematizing CRO.
CTA (Call-to-Action): "Click Here to Get Started" is a great example of a call-to-action, defined quite simply as any combination of text or images designed to convince users to take a specific action.
CTR (Click-Through-Rate): CTR is the percentage of users that click on a link, ad, or organic search result. To calculate CTR, simply divide the number of clicks or unique sessions by the total number of impressions (appearances).
D
Dedicated Hosting: Most of the website $20-or-less/mo. web hosting plans you see are offering you space on a "shared" server, which is shared with others. A dedicated hosting plan is typically more expensive, with the benefit of dedicated service and higher performance. 
Deep Linking: Deep linking is the practice of linking to internal pages on your website other than the homepage or other top-level pages. A valuable SEO ranking factor, deep-linked backlinks can be used to point users and search engines to relevant pages deep within your site.

Demographics: In both Google Analytics and various advertising platforms including Google Ads and Facebook Advertising, you can target your audience by demographics, which include identifiers such as age, sex, and interests.
Domain Authority: Domain Authority (DA) is a numerical score designed by Moz.com intended to represent the authority/trustworthiness/ranking power of a website domain, and is measured out of a total score of 100.
Domain Name: Your domain name is the address of your business online. Your domain name is an incredibly valuable piece of real estate for small businesses and should be simple, memorable, and on-brand.
Drip Campaign: A drip campaign typically leverages marketing automation software and is designed to educate or drive your audience to take action via targeted, automatic emails over a specified period of time.
Duplicate Content: In SEO, duplicate content refers to very similar text content across multiple domains, or multiple pages on your own website. Duplicate content is acceptable in certain cases but is generally seen as having a negative impact on search engine rankings.
E
Editorial Calendar: In content marketing, your editorial calendar determines the content and cadence of published content. Typical content calendar formats range from a simple spreadsheet to fully interactive web-based calendars.

Email Automation: Email automation, drip campaign, and marketing automation typically all refer to the same thing—online software that automates the delivery of emails to your marketing audience or customer base.
Equity: Commonly used in the terms "search equity" or "link equity/link juice," this term refers to the weight or ranking power assigned by search engines to a domain, page, or URL. For example, a 301 redirect will transmit up to 99% of link equity to the destination URL (Source: Moz).
External Link: Also referred to as an "outbound" or "outgoing" link, an external link is any link on your website that points a page on another website. For example, the link pointing to "Source: Moz" above would be considered an external link.
Evergreen Content: In content marketing, evergreen content represents a specific type of content—any piece of content, usually an article/blog post, that doesn't get stale over time. For example, a post about a specific event in your industry might not be as relevant a year later, but a how-to article on putting on successful events would still be useful.
F
Favicon: Your favicon is a small image that is displayed on your web browser tabs, bookmarks bar, and app icons.

Featured Snippet: Featured Snippets are the result of Google's never-ending quest to serve the most useful search engine results to users, and consist of a prominent "answer box" above the regular organic search results. Its goal is to provide searchers with an immediate answer, typically negating the need to click into another search result.
Follow (Link): A follow, also known as a do-follow link refers to any link that can pass link equity and be followed and indexed by search engine spiders. Dofollow backlinks are an important part of a healthy SEO presence.
FTP: FTP, or File Transfer Protocol, enables you to access and modify website files on your server directly. You can also create additional FTP users to allow colleagues or developers to modify files and folders on your web server.
Funnel (User, Marketing): A funnel refers to a sequence of steps taken by a user or marketing prospect. At the most fundamental level, a funnel consists of three parts; the top of the funnel (awareness), middle of the funnel (consideration), and bottom (conversion) stages.
G
Geo (-Location, Targeting): In Google Analytics, geolocation data informs you from which locations (country, city, region, state) a user is accessing your website or app from. When setting up paid advertising campaigns, geo-targeting involves setting specific location-based rules for where you ad is allowed to appear.
GIF: You know 'em, you love 'em, GIFs are an image file format most commonly associated with animated images of cats (or Spongebob as seen above).
Google Ads: The Google Ads platform (the artist formerly known as Google AdWords), allows businesses of all shapes and sizes to place targeted ads on Google's search results and extended advertising network.
Google Analytics: Google Analytics is Google's data analysis platform, and can be plugged into any website or app to provide in-depth information about who your users are, where they're from, what device they're using, which pages they visit, and much more.
Google Data Studio: Google Data Studio is Google's data visualization and report building software, which can present integrated data from a variety of external sources, including Analytics, Ads, social media, and hundreds more.
Google Optimize: Google Optimize is Google's conversion optimization platform, allowing you to split or A/B test content on your website quickly and easily.
Google Search Console: Google Search Console is your dashboard to Google's search engine. Once you register your domain(s) with Search Console, you'll begin receiving important information on broken pages, index status, mobile usability, and much more.
Guest Blogging: Guest blogging is the practice of accepting (or submitting) content on another's website. Depending on the motivation and content quality of guest bloggers, this can be a great way to build your network and populate your site with high quality content.
H
Handle (Social Media): Our Twitter handle is @LeadCardinal, for example. Your handle is quite simply your social media username across social networks. Most commonly used when referring to Twitter, but applicable everywhere.

Hashtag: A hashtag is a keyword or phrase preceded by a pound sign/hash mark. On most social networks, hashtags are converted into clickable links that act as categories of all sorts of conversations happening online. If you were a local bakery, for example, you may want to consider adding #freshoutoftheoven or #localbakery to your social content to expand your reach online.
Header: Your website's header refers to the section of content at the very top of each web page, typically remaining the same across your site. A typical website header in its most basic form consists of your logo and the navigation menu. In the code, you may see this wrapped in a <header> tag, which is an HTML5 element intended to define the header section.
Heatmap: A heatmap is an effective a way of measuring how users are engaging with your website. Specifically, a heatmap measures the most common areas users are scrolling, clicking, and interacting with your website and looks a bit like weather radar, visually.
Hosting: A website is made up quite simply of files and folders. In order to publish a website, you need files, a domain, and a hosting provider. A web host will house your website's code and content, and your domain is its address on the web.
Hreflang: In HTML, an hreflang tag is an important element that tells search engines which language you're targeting on a specific page. If your site is offered in multiple languages, you'll want unique hreflang tags for each language.
HTML: HTML stands for Hyper Text Markup Language, and is how most websites are built. HTML is text-based code that makes up your website's content. CSS is what makes it look good.
HTTPS: HTTPS, SSL certificates, SSL secure… They all mean essentially the same thing—that your website is protected against security vulnerabilities and safeguarding your users' information. Incidentally, this is also an SEO ranking factor.
Hyperlink: A hyperlink is simply a word or phrase that is converted into a link pointing to either another internal webpage or external site. Depending on how you implement hyperlinks on your website, this practice could yield SEO benefits.
I
Impressions (Ad): Most commonly referred to on paid advertising platforms, an impression simply means an "appearance" or "placement" of your ad and typically don't cost you anything under CPC (cost-per-click) campaign configurations because, well, you're paying per click and not impression.

Internal Link: Not to be confused with an incoming link, an "internal link" is any link on your website that points to another page on your website. Your navigation menu, for example, is a collection of internal links on your website. You can also hyperlink text on your blog, for example, to point to one of your service or product pages. These would be considered internal links as well.
Inbound Marketing: Tell us if this sounds familiar. "Hey there my name is Linda from the Auto Warranty Division and our records indicate that your Chevrolet warranty us about to expire…" That's about when you hang up, right? This is an example of outbound marketing, or cold-calling. The methodology of Inbound Marketing is quite the opposite—using data to define your audience and earning their attention with useful, relevant content.
Incoming Link: Incoming links are any links coming from other websites. These are also known as "referral links" and can also considered "backlinks." Depending on the authority and relevancy of incoming links, these can be a great way to boost your website's SEO power.
Index (Google): Google's search engine results are captured and stored by Google on their servers, and presented to users who search on Google.com. Websites are "indexed" (or crawled and stored) by Google and served in search results.
Influencer: An influencer is an individual on social media who has plenty of authority (and plenty of followers) in their field. If you're a food manufacturer, for example, you may want to consider an influencer marketing strategy that targets popular food reviewers on YouTube and Instagram.
Infographic: An infographic is a visual representation of data, adorned with appealing imagery and graphics, but its most important feature is relevant, useful, trustworthy, and engaging data.
IP Address: Your IP, or Internet Protocol address, is a unique numeric "address" assigned to your internet-connected devices.
J
JavaScript: JavaScript, or JS for short, is a programming language that allows for real-time content updates, interactivity, data tracking, and so much more. Used on everything from analytics tracking codes to highly interactive website experiences, you probably encounter JS every day.
K
Keyword: A keyword is any word or phrase that you're targeting for advertising purposes. SEO keywords would be targets for local or organic search, while PPC keywords are paid ad placements for the important business terms you determine.
Keyword Research: Keyword research is the act of identifying which keywords are important to your small business marketing goals. This typically involves polling your team for keywords, identifying which keywords your competitors are targeting, and then prioritizing your list based on relevance, average search volume (keyword popularity), and estimated difficulty (is this realistic?).
Keyword Stuffing: When it comes to SEO, there are good approaches and there are poor, ineffective, outdated approaches. Keyword stuffing represents the latter, a tactic involving over-populating a web page with a target keyword with the intent of manipulating search engines. 
Knowledge Graph: Google's Knowledge Graph is designed to present the most useful information to searchers as quickly as possible, outside of standard local and organic search results. You've seen the Knowledge Graph in action when typing local restaurants, book and movie reviews, and been presented with immediate answers to questions at the top of the page.
KPI (Key Performance Indicator): Defining KPIs is critical to any small business marketing strategy and represents the metrics you'll review regularly to measure the success of your campaigns.
L
Landing Page: Designed to compel users to take action, landing pages are conversion machines. Typically landing page content is stripped down and navigation removed to increase the likelihood of conversion actions taking place.
Lead Generation: The proactive process of defining your target audience, crafting messaging and marketing content that appeals to them, and allowing qualified web users to take action via phone call, web form submission, or other action.
Lead Nurturing: Not everyone who visits your website or requests more information is ready to become a customer. Lead nurturing consists of sending periodic communications to sales prospects, typically in an automated fashion.
Lead Score: In many popular CRM systems, a custom Lead Score can be configured to help your sales team determine the readiness of a prospect to close.
Link Juice: In SEO, link juice or "link equity" represents the SEO value of a link. For example, in a permanent 301 redirect, almost all of the link juice from the old URL is transferred automatically to the new URL in the eyes of search engines.
Long-Tail Keyword: There are keywords and then there are long-tail keywords, which are more specific opportunities. A keyword for a local bakery might be "fresh bread," while a long-tail variation might be more like "freshly baked vegan bread." 
M
Marketing Automation: The act of sending automated communications, usually with the help of a marketing CRM platform, to customer prospects.
Medium (Analytics): In Google Analytics, the "medium" is the category in which traffic to your website comes from. Examples include Organic, Paid, and Social Media.
Meme: Especially popular on social media, a meme is a comical commentary on a particular subject, usually consisting of an image and overlaid text.
Metadata: The term metadata refers to any piece of information not immediately visible to the user, but valuable to search engines. Examples include image ALT attributes, meta description, title tags, and more.
Meta Description: A web page's meta description is a short paragraph that explains the value or purpose of a page to users, most commonly seen in Google's organic search results listings.
Mobile-First: A term popularized several years ago, "mobile-first" refers to designing a website in a way that first and foremost confirms to the mobile device experience (smartphones and tablets).
N
NAP (Name, Address, Phone Number): NAP refers to the consistency of a local business's online name, address, and phone number information. An important local ranking factor, you'll want to ensure consistency across the web.
Native Ads: The term native ads refers to any ad that conforms to its surrounding content. These might include ads in a Facebook or LinkedIn news feed, or a banner ad on your favorite website.
Navigation Menu: A website's navigation menu (or nav, for short), is a site-wide navigational element that lets users click through your website's most important content.
Negative Keyword: In Google Ads, a negative keyword is any keyword you specify that Google's not allowed to show ads for.
Nofollow: There are two types of links across the web, nofollow and dofollow (or follow) links. The former tells search engines not to attribute SEO equity to a link, while the latter does the opposite. It's important to note that the default state of links on the web is follow, and nofollow links have to be explicitly specified.
O
On-Page SEO: In the world of search engine optimization, on-page SEO quite simply refers to any optimization that takes place on or within your website.

Opt-In/Out (Email): Any successful email marketer will make it easy for recipients to opt-in to receive marketing communications, or opt-out to stop receiving them. Adhering to best practices here is critical for maintaining email deliverability rates.
Organic Search (Listing, Rankings, Results): When you type "local bakery" into Google.com, you're probably going to be presented with a few different search result types. Organic listings are the "standard" listings that appear after ads and local search results and are a decent measure of national visibility.
P
Pageview: In Google Analytics, a pageview represents a visit to a specific page. Total pageviews represent all of the individual visits to all of your website's pages, combined within a specified period of time.
Pages / Session: Read as "pages per session," this Google Analytics metric tells you how many pages the average visitor to your website views in a single session.
Panda (Algorithm): Google's Panda algorithm was originally released in 2011 with a goal of assessing website content quality, adjusting rankings as a result.
Penguin (Algorithm): Google's Penguin algorithm was deployed in 2012 and was designed mainly to target websites engaging in manipulative "link schemes."
Pigeon (Algorithm): Google's Pigeon algorithm was released just a year later in 2013, and focused on improving the quality and accuracy of local search results.
PPC (Pay-Per-Click): PPC refers to any paid advertising campaign that charges advertisers only when a user clicks on an ad.
Q
Qualified Lead: Not all leads are created equal. In marketing and sales, qualified leads (either by referral or successful marketing activities), are those who are good candidates for becoming a customer.
Quality Score: On Google Ads, the Quality Score of an ad represents Google's rating of the relevance and value of that ad to searchers, and can directly influence the success or failure of your ad campaigns.
Query (Search): A query is simply another word for "keyword."
R
Rankings (Ad, Search): Rankings can refer to the position of your ads on any paid advertising platform, or search engine results listings for your web pages.
Redirect (Temporary, Permanent): A redirect, either permanent (301) or temporary (302) will automatically take a user from one page to another.
Referral: Referral is used in a couple of different contexts—one as a website traffic source from 3rd party or external websites, and another as a recommendation from an existing customer or colleague.
Responsive (Design, Website): A responsive design consists of a method of coding that allows webpage content to automatically conform to the size of the device it's being viewed from and is required for successful web experiences.
Rich Snippets: Rich snippets appear in Google search results when website content is marked up with structured data such as Schema. All that to say, rich snippets are essentially fancy ways of displaying search engine results.
Robots.txt: Your robots.txt file is just that—a simple text file that provides specific instructions to search engine robots, namely, which URLs to pay attention to or ignore.
ROAS (Return on Ad Spend): ROAS is a specific calculation designed to help you determine the value (or monetary return) on paid advertising campaigns.
ROI (Return on Investment): ROI is an important metric designed to give you an all-encompassing picture of how effective your marketing efforts are. The simple calculation for ROI is (net profit / total expenses x 100).
S
Schema (Markup): Schema is an advanced HTML markup that provides more detailed information to search engine robots, such as movie titles, event dates, business location information, and much more. See schema.org for more.

SERP (Search Engine Results Page): SERP results are the listings of websites Google presents to you upon conducting a search.

SERP Feature: SERP features represent the various ways search engine results can be presented. Maps listings, local results, information cards, "People Also Ask" results are all examples of SERP features.
Session: In Google Analytics, a session is a complete interaction with your website. Someone who visits one or more of your pages and then closes the window would have completed a "session."
Session Duration: Just as it sounds, your website's Session Duration indicates, on average, how much time users are spending on your website. Remember, a short duration isn't necessarily bad, and long duration isn't necessarily good.
Shared Hosting: In order to publish your website, it needs to be hosted. With a hosting provider such as GoDaddy or Bluehost, the most common entry-level hosting package is on a "shared" server. In a nutshell, shared hosting is a physical server that hosts multiple websites.
Sitelinks: If you've ever searched for a company on Google and have seen small links under the organic search results to additional pages within that website, you've seen sitelinks.
Sitemap (XML): Your XML sitemap is a file on your site that contains all of your website's URLs. Think of your sitemap as a "table of contents" for search engines.
Slug (URL): A URL slug is the series of words and characters after your domain name. For example, in https://www.example.com/page-name/, "page-name" is the slug. Try to avoid special characters and capitalization here.
Spider (Search Engine): A search engine spider, crawler, or robot (they all mean the same thing) is a search engine's means of crawling websites and links for the purpose of update its own index.
T
Title Tag: Your title tag is the most important on-page SEO element, and unique to each page on your website. Properly optimized title tags should contain your target keywords, include your brand name, and be short enough as not to be cut off.
Time on Site: Synonymous with session duration, your time on site metric is the average amount of time your users are spending on your website.
Top of the Funnel: Customers make purchasing decisions in a few stages. The top of the funnel is a marketing stage designed to cast a wide net and appeal to prospects that are just beginning their research or seeking a solution to a problem.
Tracking Code: There are wide varieties of tracking codes that can be implemented on your website for a variety of purposes, and are typically small snippets of JavaScript code that can be embedded in your site. Common tracking code examples include Google Analytics, Facebook Pixels, and LinkedIn Website Demographics.
Term (Search): Search term, keyword, key phrase, query… All mean the same thing. What else is there to say?
U
UI (User Interface): A user interface is any screen your users will interact with. Examples include websites, apps, and streaming TV experiences. UI design involves crafting those experiences.
Unique Visitor: Unique visitors are individual users on your site who may have completed a series of actions.
URL: URL stands for Uniform Resource Locator, and is a fancy way of saying a web page address.
UX (User Experience): UI and UX go together like peanut butter and jelly. If UI is the ingredients, UX is the way in which you put the sandwich together. Would you put jelly on the outside of the bread so you get your hands all sticky? No, that's a horrible user experience!
V
Viral: The goal of every social media marketer, a piece of "viral" content has broken into the mainstream and become globally popular.
Visits: Visits or sessions both mean the same thing and in the context of Google Analytics represent users on your website.
Vlog: A vlog, or "video blog" is a series of videos by a creator, typically designed to give you a look into their daily lives.
W
White Hat (SEO): White hat SEO tactics refer to acceptable SEO practices that are permitted by search engines.
Wireframes: In the process of designing a user interface for either an app or website, wireframes are intended to use grids and lines to rough out a web page. Typically, wireframes are black and white and are designed to give you an idea of the layout and organization of page content, without including too many design details.
WordPress: WordPress is one of the world's most popular Content Management System (CMS), designed to help build websites and blogs with user-friendly front-end interfaces, allowing small business owners to build and maintain their websites without writing a single line of code.
X
XML: XML is a markup language most commonly used when storing and transmitting large sets of data.
XML Sitemap: Your XML sitemap, or simply sitemap as mentioned above, is your website's "table of contents."
Y
Yelp: Yelp is a popular business directory focusing on helping pair local customers with local businesses. Recently, however, Yelp's come under fire for questionable business practices.
YouTube Ads: YouTube's native advertising platform, allowing businesses large and small to display text and video ads on their wildly popular video platform.
Z
Z-Index: Although you're probably not delving into HTML and CSS code too often, you've probably run into an annoying web experience where something you're trying to click is hidden and tucked behind another element on a page. This is controlled by z-index, represented by numerical values in a website's CSS code. 🤓